Trade the future of music
We're building a new trading platform to increase liquidity for rights holders and to enable institutional and individual investors to participate in the explosive growth of streaming music.
Music Futures Exchange
Trustream is creating the first futures exchange for music, along with entirely new investment products, to better capitalize the data-driven transformation of the music industry, enable unprecedented new commoditization of its assets, and meet rapidly growing investor demand.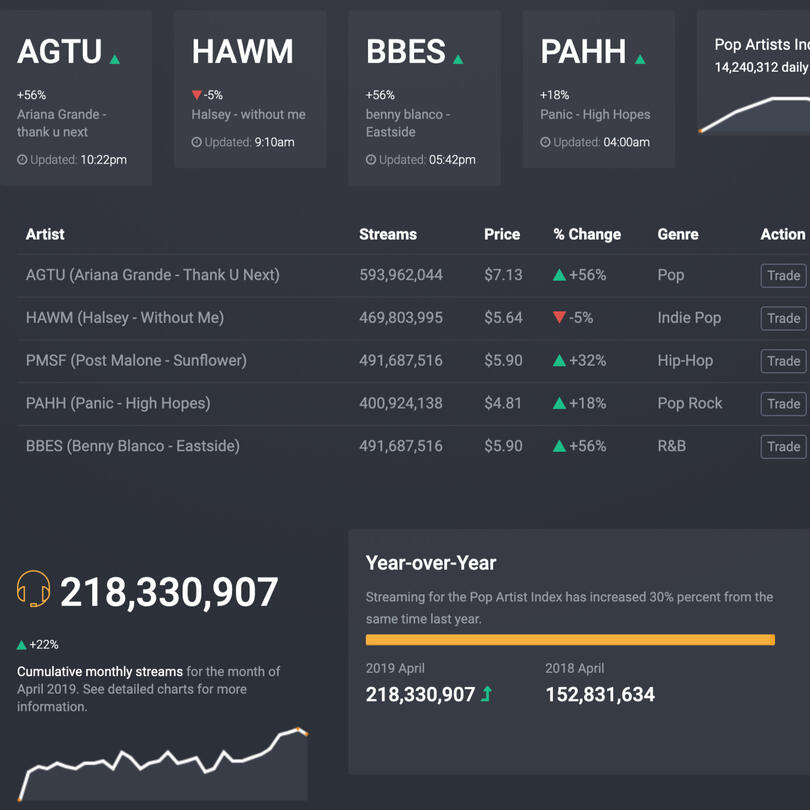 For experienced investors
Translate your passion for music into trading in a new industry, with a diverse portfolio of liquid products with proven revenue history and real settlement transparency.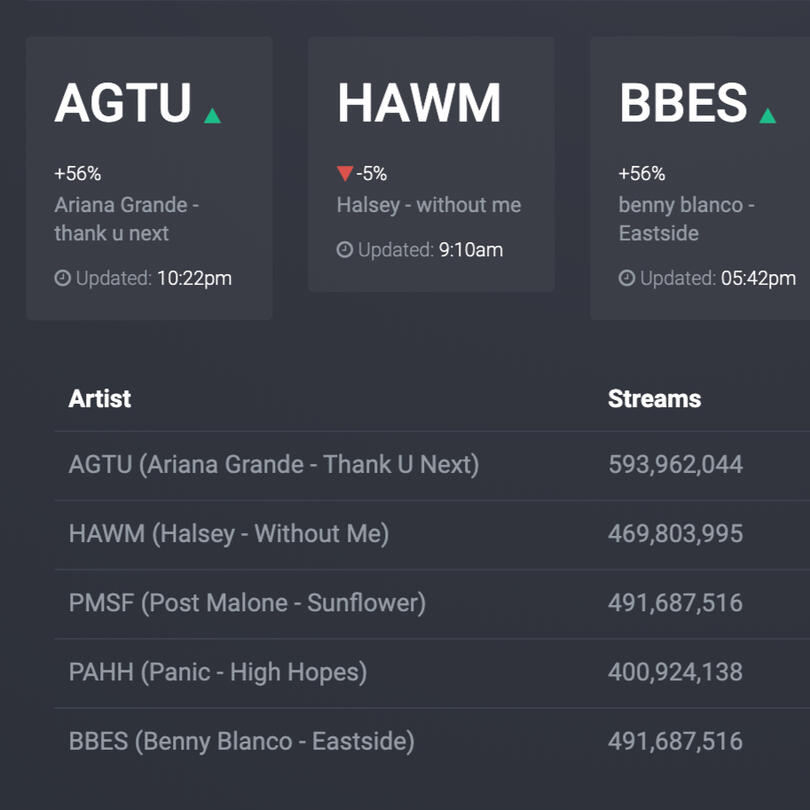 The biggest hits
Trade contemporary hit music investment products, including futures and options. MFE will feature listings of the songs currently on the Billboard Top 100.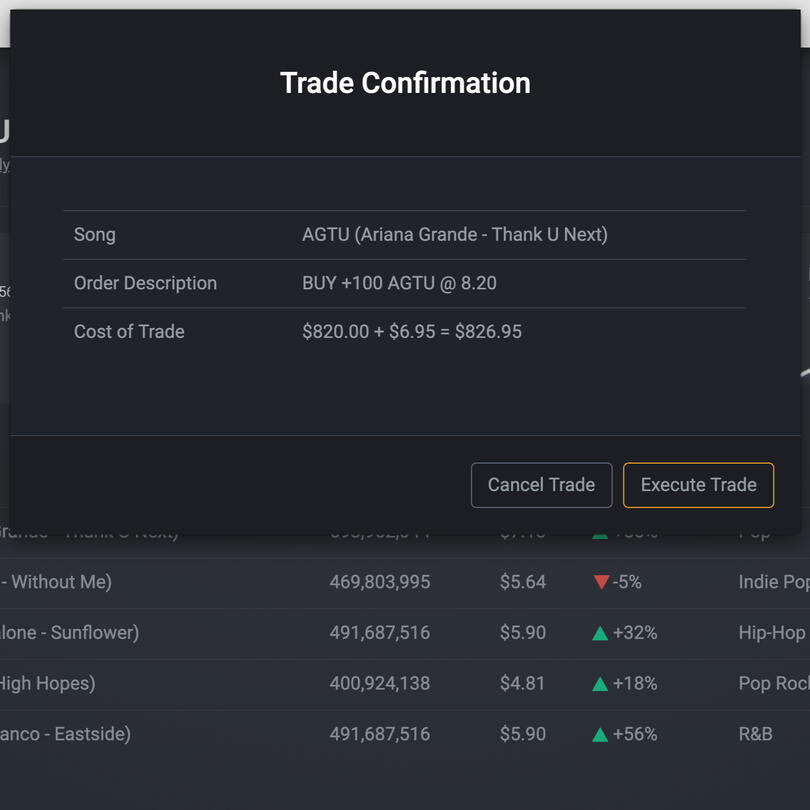 Built for speed
Trustream is the exclusive trading platform for Music Futures Exchange. It's built for speed and ease of use, and will be available on Mac, Windows, iOS, and Android.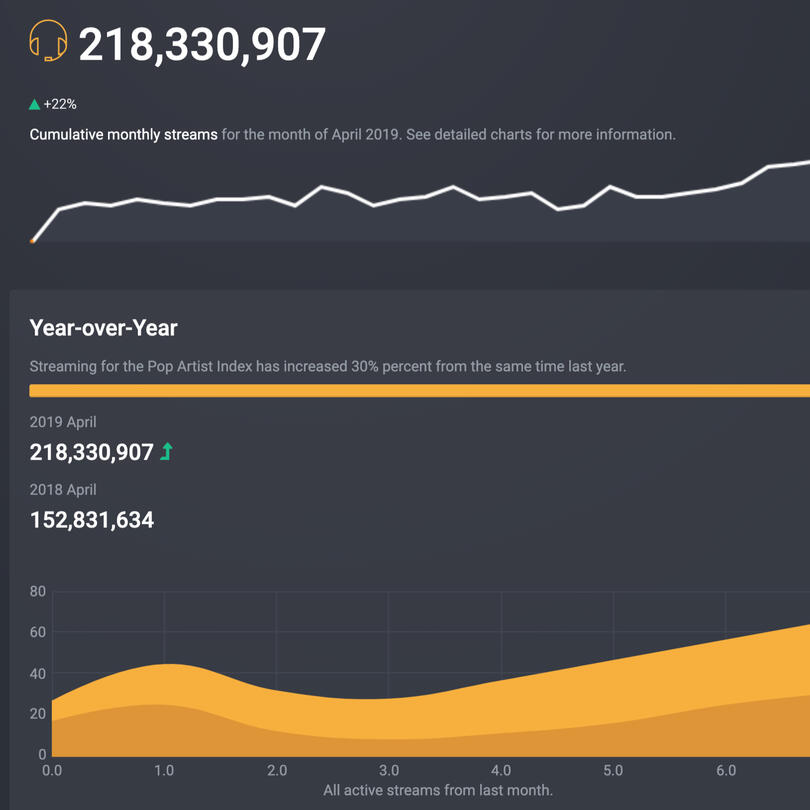 Insights at hand
From high-level music market trends to detailed analysis of the songs and contracts that matter to you, you'll have the tools you need to thrive.
Why now?
The music industry faces a host of challenges driven by the economics of the new music business: disintermediation by digital streaming providers (DSPs), limited access to capital on favorable terms, the need to re-invest in artist development, and an over-reliance on streaming revenues as subscription prices and margins shrink. These problems stem from a lack of free cash flow and independent market data. Meanwhile, institutional and retail investors have only limited, costly access to this highly attractive, uncorrelated asset class.
Streaming music, the underlying market, generates $19B in annual revenue and is on track to reach $45B by 2030, according to Goldman Sachs. If a small fraction trades actively as derivatives, it will produce add-on effects for all related markets. If only 20% of streaming revenue contracts trade, it offers the potential to double the underlying market. MFE will create the first market for these contracts in partnership with major record labels.
Team
Trustream's founding team brings decades of proven leadership and operations success in strategy, finance, and technology with Goldman Sachs, Deloitte, Microsoft, Accenture, and Booz Allen Hamilton, production and songwriting credits with multiplatinum artists like Ariana Grande, Kesha, and One Direction, and experience building global, high-throughput distributed systems and cybersecurity for clients ranging from three-letter US intelligence agencies to multi-billion dollar energy and financial services companies.
Be first to know
Music Futures Exchange is launching in mid 2020. Sign up to follow our progress and to gain access to our paper trade beta, coming later this year.